Healthwatch North Yorkshire celebrates Volunteers' Week 2021!
Healthwatch North Yorkshire is celebrating Volunteers' Week by shining a light on the significant work our network of volunteers do to represent people who use health and social care services across North Yorkshire.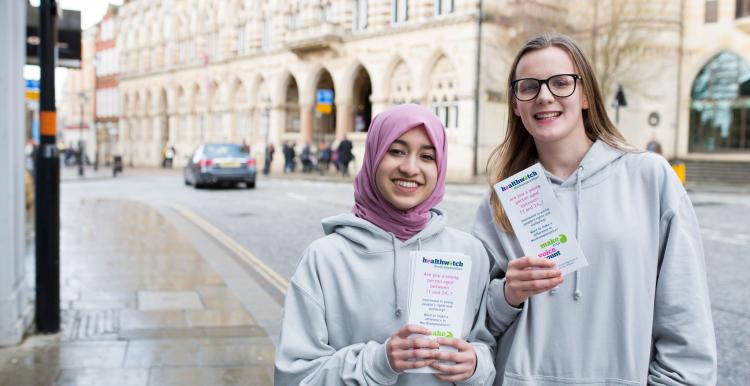 It's Volunteers' Week 2021!
We want to say a huge thank you to all of the fantastic volunteers at Healthwatch North Yorkshire. Without your support we wouldn't be able to achieve the work we do.
"Volunteer Week – is really important to us at Healthwatch North Yorkshire as it's a time to reflect on the great work that our dedicated network of volunteers have accomplished over the year and to importantly say 'thank you' to you all. It has been a challenging year for us all with the pandemic, and we know that many of you have really stepped up to the mark and helped your local communities through the difficult times."
We would never be able to achieve what we do – such as getting out amongst the community to hear peoples experiences and delivering our projects (such as care homes, engagement & mapping report, GP health-check report, dentistry etc.) without your support. Similarly, the work that you all do to promote us across your local communities and how you work with your local hospital services to shape future care is vital if we are to improve our visibility across the county and improve services and care. From everyone at Healthwatch North Yorkshire thank you and enjoy the week.
At Healthwatch North Yorkshire we currently have a team of 82 volunteers working across varying roles.
This week we would like to introduce you to Ahmed. He has been volunteering with Healthwatch North Yorkshire for over 2 years.