Primary Care Networks North Yorkshire
Primary Care Networks (PCNs) are a key part of the NHS Long Term Plan.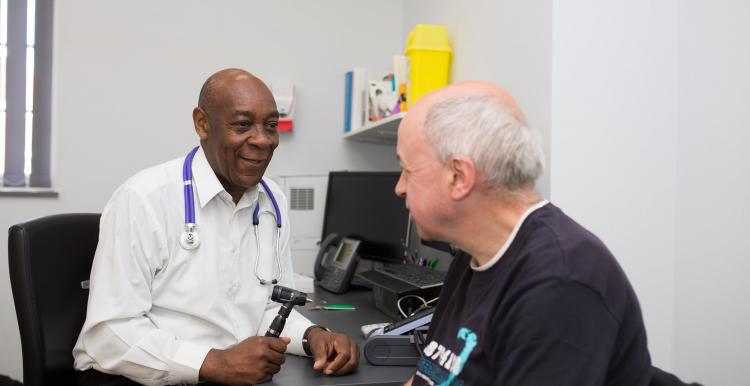 Across North Yorkshire, GP practices have been coming together to form networks, typically covering 30,000-50,000 patients, to provide the structure and funding for services to be developed locally, responding to the needs of their patients.
NHS England has big ambitions for primary care networks, with the expectation that they will help to deliver many of the commitments in the long-term plan and offer a wider range of services to patients. 
They will have teams made up of a range of staff such as GPs, clinical pharmacists, district nurses, community geriatricians, dementia workers and Allied Health Professionals such as physiotherapists and podiatrists/chiropodists, joined by social care and the voluntary sector.
They will be expected to provide a wider range of primary care services to patients, involving a broader set of staff roles than would be feasible in individual practices – such as first-contact physiotherapy, extended access and social prescribing. Networks received specific funding for clinical pharmacists and social prescribing link workers in 2019/20, with funding for physiotherapists, physician associates and paramedics to follow. 
In some areas, GP practices had been working together for a while, but the NHS long-term plan and the new five-year framework for the GP contract, published in January 2019, put in place a more formal structure around this way of working, without creating new statutory bodies.
Primary care networks will be required to deliver a set of seven national service specifications:
structured medication reviews,
enhanced health in care homes,
anticipatory care (with community services),
personalised care
supporting early cancer diagnosis
cardiovascular disease case-finding
locally agreed action to tackle inequalities
They will also be the footprint around which integrated community-based teams will develop, and community and mental health services will be expected to configure their services around PCN boundaries. These teams will provide services to people with more complex needs, providing proactive and anticipatory care.
Hambleton Richmondshire and Whitby
Size 44,356
Clinical Director Dr Mark Duggleby (Stokesley Health Centre)
GP practices Hambleton North
Size 28,423
Clinical Director Dr Sally Tyrer (Lambert Medical Centre)
GP practices Hambleton South
Size 43,535
Clinical Director Dr Richard James (Scorton Medical Centre)
GP practices Richmondshire
Size 26,800
Clinical Director Dr Simon Stockill (Sleights and Sandsend Medical Practice)
GP practices Whitby, Coast & Moors
Harrogate and Rural District
Heart of Harrogate Patient Participation Group
Size 51,359
Clinical Director Dr David Taylor (Dr Moss and Partners)
GP practices Heart of Harrogate
Size 54,084
Clinical Director Dr Chris Preece (Church Lane Surgery)
GP practices Knaresborough and rural
Size 30,076
Clinical Director Dr Ian Dilley (East Parade Surgery)
GP practices Mowbray Square
Size 29,000
Clinical Director Dr Richard Fletcher (Dr Ingram and Partners)
GP practices Ripon and Masham
Vale of York
Size 49,792
Clinical Director Dr Nick Jackson (Beech Tree Surgery)
GP practices Selby Town
Size: 28,289
Clinical Director Dr Steve Lovisetto (South Milford Surgery)
GP practices Tadcaster and Rural
Size 35,000
Clinical Director Dr Paula Evans
GP practices South Hambleton and Ryedale
Scarborough and Ryedale
Filey and Scarborough Healthier Communities Network
Size 30,724
Clinical Director Dr Cath Chapman (Filey Surgery)
GP practices Filey and Scarborough Healthier Communities Network
North Riding Community Health Network
Size 38,510
Clinical Director Dr Greg Black (Ampleforth and Hovingham)
GP practices North Riding Community Health Network
Size 51,813
Clinical Director Dr Omnia Hefni (Central Healthcare)
GP practices Scarborough Core
Craven
---
Wharfedale, Airedale & Craven Alliance
Size 72,000
CEO Dr Nick Clarke (IG Medical)
GP practices Wharfedale, Airedale and Craven Alliance
GP practices Modality
Morecambe Bay
---
Western Dales Primary Care Network
Size 17,505
Clinical Director Dr William Lumb (Sedbergh Medical Practice)
GP practices Western Dales PCN