A new single 'unitary' council announced for North Yorkshire
The new single council will aim to unite the whole county, working in close partnership with the City of York Council to unlock devolution and provide a strong and powerful voice in Yorkshire.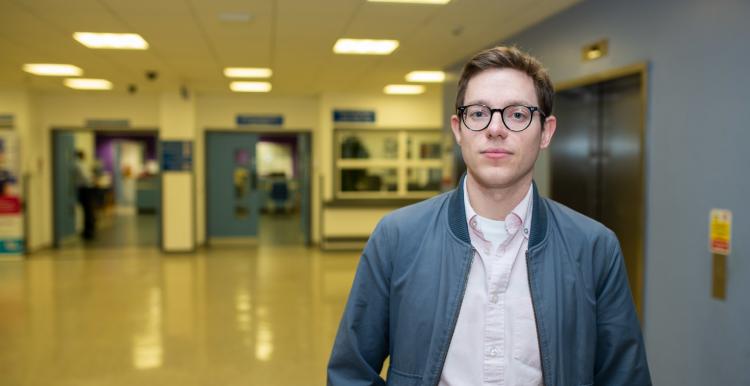 'A new single council for everyone in North Yorkshire'
As part of the process to secure devolution the government asked to get rid of the current two tier system of local government - with eight councils delivering public services, the county council and seven district or borough councils - to pave the way for a mayoral-led combined authority.
This would unlock a devolution deal for York and North Yorkshire and is a once-in-a-generation opportunity to attract further funding, and powers to drive post pandemic economic recovery.
On 21 July the government decided that the current councils would be replaced by a new, single council for everyone in North Yorkshire with City of York Council remaining as it is.
A new single North Yorkshire council
North Yorkshire is a county like no other due to the nature of its coastal and rural areas and the sparsity of population. The new council will provide the critical mass, scale and financial sustainability to deliver outstanding services, tackle the challenges facing the whole county after the Covid-19 pandemic and take advantage of future opportunities.
It will aim to provide a strong voice with national reach to speak out for its communities.
North Yorkshire has an enviable identity – one of the strongest of any English county. We are globally renowned for our hospitality and culture, our market towns, spectacular landscapes and coastline. People are proud to live and work in North Yorkshire. It has a thriving visitor economy and the new council will aim is to protect this brand and build on it.
Local services
For every £5 spent on council services across North Yorkshire £4 is already delivered by the county council and staff working on the ground in every community - delivering services into every town and village and even into people's homes.  
The new council will go even further with more locally based staff, more local access points for residents to get council services and a bigger say in how they are delivered in their community. 
Stronger services
The new council will strengthen the existing, and nationally acclaimed, countywide services for children, adults and highways.
Working with the public, the council have also built up a national reputation for thriving community libraries. They have invested heavily in vital broadband connectivity and driven innovation in waste services. Working with the community and voluntary sector and emergency service partners the council have led the response to the pandemic while also effectively managing other incidents such as flooding and major structural projects on our roads. Helping to protect North Yorkshire communities and save lives.
The new council will aim to take the best of all council services and keep the scale to respond to multiple challenges while improving the lives of everyone living and working in North Yorkshire.
It will also aim to save as much as £252 million over five years, which will be vital to support frontline services, with the majority of savings linked to better procurement, contracts and property.
Stronger communities
The new council will be simpler and easier for the public to access. There will be one council with one point of contact for all the support and services.
Around 30 local access points around the county will give everybody, everywhere the chance to have direct, face to face contact about services.
The new council will aim to drive a revolution in empowering communities.
There will be new powers and money for local people across communities, market towns and parishes to drive local change, local enterprise and local solutions:
local priorities will be decided by initially around 25 community networks based around market town areas
greater powers and funding will pass to parish and town councils for those that would welcome it
there will be greater transparency through powerful area constituency committees that will hold the new North Yorkshire council to account on issues such as planning and transport
there will be just one set of councillors who will be accountable for all services
This approach to empowering local communities to deliver on local priorities has worked extremely successfully for single, new unitary councils in other places such as Durham and Cornwall.