Life stories blog: understand a patient's needs without making assumptions
Another key aspect for Esta is for healthcare professionals to understand a patient's needs without making assumptions. As she feels this is vital in health and social care settings.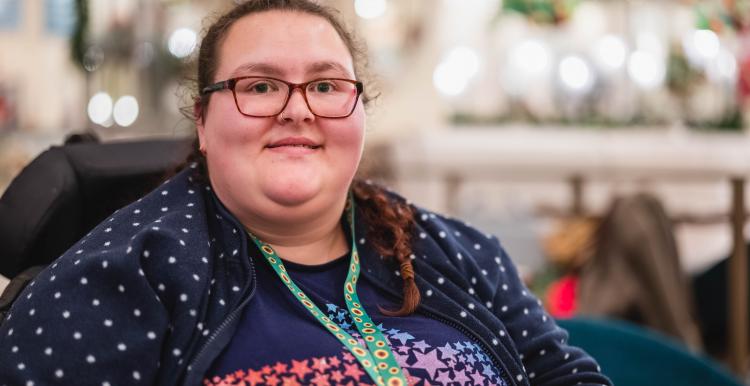 Being person-focused and understanding gives a healthcare provider the opportunity to get to know a person and ensure they provide the most suitable care which works for both patient and healthcare professional. Not listening and making assumptions can have a detrimental impact on a person – preventing them from wanting to engage in health or social care settings.  
Patients value healthcare professionals recognising and responding to their individuality and the unique way they experience a condition and its impact on their life. It is important to recognise that individual patients live with their condition (or conditions), so the ways in which their family and broader life affect their health and care (and vice versa) need to be considered.
Sometimes I have to psych myself up before appointments.
Unfortunately, Esta had a negative experience with a GP practice. She found them uninterested in her and slow to follow up. She felt that they used COVID-19 as an excuse not to be responsive, and this massively impacted the care she received. Due to this, she moved to a different GP practice and has had a much better experience. Her current GP practice has staff that is "lovely, polite, and patient" with Esta. They listen to her and understand her needs.  
For example, she visited her new GP practice after suffering from knee pain. The doctor was very patient and listened to her. She did not feel like she was being rushed out the door, and because of their conversation, he referred her to a suitable clinic.  
It is important that healthcare professionals get to know and understand their patients so they can give personalised support and the right care. Esta mentioned how she would sometimes have to "psych [herself] up before appointments". Contact with medical staff can be daunting, especially for those with additional needs. Therefore, it is important that staff understand a person's needs from the first point of contact to ensure a more comfortable and positive experience for everyone.  
At one of Esta's hospital appointments with a neurologist, she entered their room and noticed a window was open and road works outside made it hard for her to hear as she is deaf in one ear. Esta explained and asked if the window could be closed, but the consultant refused. It led to a particularly difficult appointment.  
It's essential to ensure that factors such as physical or learning disabilities, sight, speech or hearing problems, and difficulties with reading, understanding, or speaking English are understood and addressed so that the patient can participate fully in consultations and care. 
Esta explained how support at this hospital "did get better, with time" as the staff got to know Esta, and her mum, Ruth. Esta and Ruth worked with staff to put a support plan in place which made the hospital experience better for Esta and benefited the staff who appreciated having a whole picture and the information to provide the best care. 
Health and care professionals must develop an understanding of the patient as an individual, including how the condition (or conditions) affects them, and how their circumstances and experiences affect their condition (or conditions) and treatment. Healthcare professionals should encourage patients to express their personal needs and preferences for care and treatment, allowing adequate time so that discussions do not feel rushed. 
Esta sees a stoma nurse who covers a wide area. The nurse does not ever have time to sit with Esta and talk or provide support and advice.  
Without proper conversations with a patient, how can health care professionals develop a relationship or understand what the patient needs? It's important that healthcare professionals take the time to listen and understand each patient as an individual. 
Esta told us about her experience at a different hospital, where "nothing was too much trouble" and she felt, "fully supported and never felt like an inconvenience." She rated the service 11/10. Pre and post-lockdown, Esta went to see staff from the hospital at a health centre. A nurse came to meet her on arrival and said she had read Esta's notes - knowing that Esta lip reads, she ensured the doctor had a visor, not a mask, and did the same for herself so Esta could understand what they were saying.  
Esta had an equally excellent experience when she went to Bradford Royal Infirmary for stoma surgery. Ruth rang to talk to the director of nursing before Esta's surgery. They asked what Esta needed and put everything in place for her. "It was amazing. The urologist was excellent."  
This reiterates the importance of understanding a patient's needs without making assumptions. People should be involved in all discussions and able to make informed decisions about their care. 
Making assumptions can have a detrimental impact on patients. But feeling understood and listened to can make a positive difference in how a person interacts with health and social care, the relationship with professionals, and a person's health.