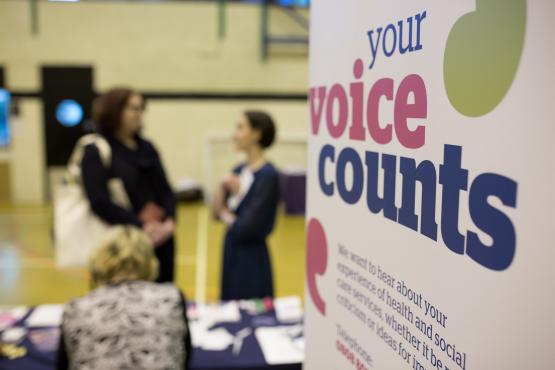 Selby District
Do you live in the Selby district?
We want to know what matters to you! 
Please tell us what matters to you and how you feel about your health and wellbeing and Selby District health services. 
 
Your answers will all be anonymous and confidential. Your feedback will help us to develop ideas to help improve services.
So, please take a few minutes to tell us what you think. Thank you very much.
Help us hear people's views!
The sun is shining and we are preparing to get out and about to events, shows and markets over the spring and summer to hear more people's experiences of local health and care services.
 
But we need your help. Do you have a few hours to help on a stall and talk to people about their experiences and ideas?
You would be part of a team, be supported by one of our staff members and your expenses will be reimbursed.
 
Find out more and volunteer to help by contacting us.
Have your say!
Share your experiences of health and social care. The more feedback we receive, the greater chance we have of improving services across North Yorkshire. 
What's the point of sharing feedback if nothing ever changes?
After a negative experience, it's easy to think like that. But if nobody hears about what you've been through – nothing can change.
We share all feedback (anonymously!)  with health and social care providers and commissioners. This feedback helps demonstrate what the public wants from health and social care in their district. 
Whether you have had a good experience, or bad - get in touch and let us know! 
Other issues to have your say on
Share feedback on health and social care services.
Our day-to-day work is influenced by your experiences. We need your feedback on health and social care services to help improve them.