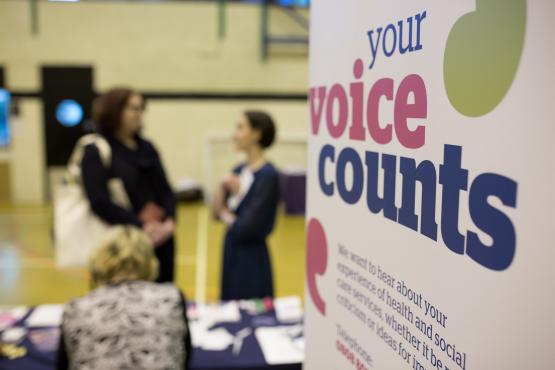 Selby District
Do you live in the Selby district?
We want to know what matters to you! 
Please tell us what matters to you and how you feel about your health and wellbeing and Selby District health services. 
 
Your answers will all be anonymous and confidential. Your feedback will help us to develop ideas to help improve services.
So, please take a few minutes to tell us what you think. Thank you very much.
Trying to tackle to care crisis
You have probably heard about the issues for the care system in North Yorkshire and the rest of the UK. There is currently a shortage of care staff (people paid to deliver care in people's homes, in care homes and services like day centres).
We want to find out the impact of this on people who need care, unpaid carers, friends and family and the health and care sectors.
We have heard about people who are stuck in hospital because they can't get the care they need at home, family members who have had to give up work to care for a relative as they can't find paid carers to help or care homes which are turning people away as they don't have the staff to support them.
Please share your experience with us to help us put pressure on our government to do more to help address the crisis. Please fill in our short survey by clicking the link below.
Or you can talk to us to share your experience. Please contact Ruth to arrange this: ruth.stockdale@hwny.co.uk, 07458 301393 / 01423 788128.
Accessible information report
We have published our Accessible Information report on our website. 
The report recommends several actions for organisations that will ensure everyone receives information in the most accessible format for them.
Since August 2016, the Accessible Information Standard has stated that health and care organisations are legally required to provide a consistent approach to identifying, recording, flagging, sharing, and meeting the information and communication support needs of patients, service users, carers and parents with a disability, impairment, or sensory loss. 
However, the report shows that many people are not getting information from GPs, hospitals, dentists, care providers and others in a format that they can access without help. 
Healthwatch North Yorkshire and Healthwatch York have been working together to understand the situation and work with others to improve things. 
We have published the report in several formats to ensure it is accessible. This includes easy-read, plain text, British Sign Language (BSL), audio, and a standard report version. 
Other issues to have your say on
Share feedback on health and social care services.
Our day-to-day work is influenced by your experiences. We need your feedback on health and social care services to help improve them.