People in Whitby called to share views about Extra Care scheme
Whitby residents are being called on to give their views about plans to build an Extra Care housing scheme on part of the Whitby Hospital site.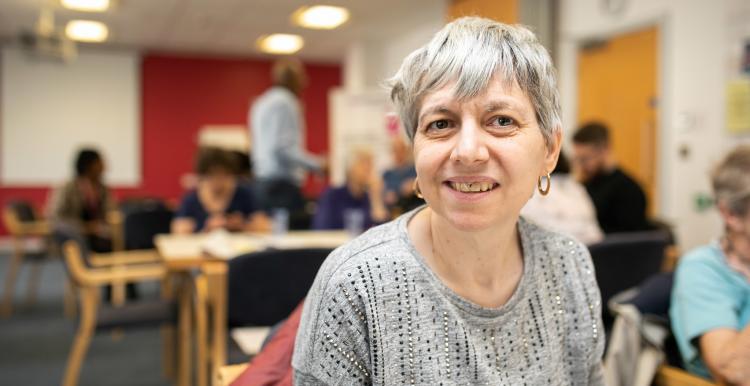 Extra Care Housing has been developed in North Yorkshire since 2003 and there are now 27 schemes in operation with another scheme opening in the New Year. 
This is one of the largest programmes of its kind in the country, fulfilling a long-held ambition for Extra Care in every town and market town in the county.
Extra Care gives older people, as well as younger people who require care and support, the opportunity to live in homes they can afford, in the heart of their own community but with care and support, according to need, seven days a week, 24 hours a day.
Extra Care gives people control over their own lives, their own front door and their own home where they can come and go as they please but with communal facilities such as a lounge, restaurant, hair and beauty room, guest suite and assisted bathing room.
No two schemes are the same and they all been designed to provide for the character and needs of each community and some incorporate facilities such as a library, a short break respite service, intermediate NHS care and accommodation for people living with dementia or other complex needs.
Extra care housing provides high quality, purpose built accommodation.  It is an alternative to residential care and is designed to help older people and younger people with mental health support needs or learning, physical or sensory disabilities, to remain independent for as long as possible. 
Extra Care in North Yorkshire has won widespread acclaim for the way in which it allows people to live independent, happy and supported lives.
"North Yorkshire stands out nationally for the scale of this ambition. It's a model of its kind – cited by government, care agencies, and the voluntary sector as the way forward. We are the only council in the country to have a dedicated team to deliver these schemes because we believe Extra Care is the answer to people being able to carry on living independently but with care support in their own communities.

"As the largest council with the largest rural hinterland in the country with scattered populations, Extra Care is a major lever in tackling social isolation for those with care needs.

"We now  want to know what people think of our proposal for Whitby and how we can ensure it meets the needs of people in the local area. We will use the feedback to help shape the design features and services delivered in the scheme."
Drop in-sessions are taking place this week at Whitby library for people to give their views and an online presentation is taking place later this month.
People can also get hold of a survey to give their views by emailing: extracareenquiries@northyorks.gov.uk or telephone us on 01609 532600.