Latest on coronavirus testing in North Yorkshire
Find out how to book a coronavirus (covid-19) test if you have symptoms.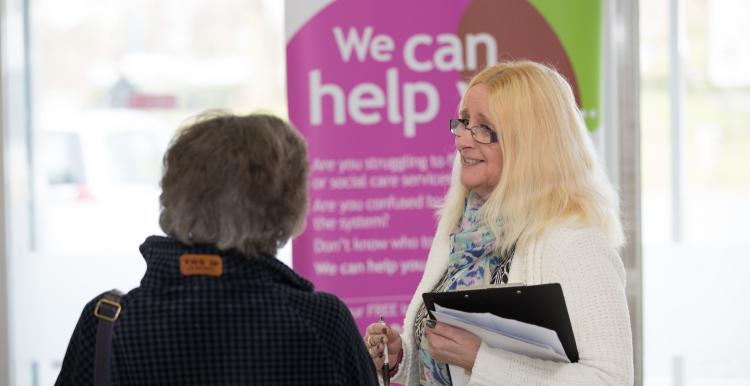 If you do not have symptoms you can still get a test. Find out more on our get a coronavirus LFD test if you don't have symptoms page.
Before you attend you must book a PCR test. Tests can be booked from 8pm the night before. If test sites are fully booked they will not appear on the government's website. 
Anyone who is showing coronavirus symptoms is eligible to book a Polymerase Chain Reaction (PCR) test to find out if they have the virus. You can also book a PCR test if you are self-isolating after being in contact with someone who has tested positive. 
People who don't have access to the internet, or who have difficulty with the digital portals, can ring the 119 service to book their PCR test.
Testing locations
Testing sites in North Yorkshire, as elsewhere in England, are operated and managed by the Department of Health and Social Care and private contractors employed by them. We try to help the Department by promoting the Mobile Testing Site locations and hosting information on how people with symptoms can book a test via the national government portal. We do not manage the national booking system or laboratory testing process.
Permanent testing sites
Permanent sites are open every day for administering PCR tests only between 8am and 6pm. Find out more about collecting LFD tests if you don't have symptoms.
Northallerton – The Forum, Bullamore Road, Northallerton, DL6 1LP
Malton - Wentworth Street Car Park, Wentworth Street, Malton, YO17 7JR
Catterick - Ypres Lines, Richmond Road, Catterick Garrison, DL9 3JF
Selby – Portholme Crescent Car Park, Selby, YO8 4YR
Scarborough - William Street Car Park, Scarborough. YO12 7PL
Mobile testing sites
Mobile sites are open for PCR testing from 9am to 3pm on the following days, with the exception of the West Park Car Park site in Harrogate which is open from 9am to 4pm.
Thursday 10 February - Leyburn - Harmby Road, Car Park, Leyburn, DL8 5EE
Thursday 10 February - Easingwold - Easingwold Town AFC, Stillington Road, Easingwold, York, YO61 3DZ
Thursday 10 February - Sherburn in Elmet - Pasture Way Carpark, Sherburn in Elmet, LS25 6LY
Thursday 10 February - Skipton - Cavendish St Carpark, Skipton, BD23 2AB
Thursday 10 February - Harrogate - West Park Car park, Tower Street, Harrogate, HG1 1BL
Friday 11 February - Sherburn in Elmet - Pasture Way Carpark, Sherburn in Elmet, LS25 6LY
Friday 11 February - Stokesley - Stokesley Sports Club, Broughton Road, Stokesley, Middlesbrough, TS9 5JG
Friday 11 February - Richmond - Round Howe Car Park, Reeth Road, Richmond, DL10 4TL
Friday 11 February - Filey - Filey Country park, Church Cliff Drive, Filey, YO14 9ET
Friday 11 February - Settle - Ashfield carpark, 8 Kirkgate, Settle, BD24 9DZ
Saturday 12 February - Tadcaster - Britannia Car Park, Tadcaster, LS24 8AB
Saturday 12 February - Thornton Le Dale - North York Moors National Park Authority car park, No.5. Chestnut Avenue, Thornton Le Dale, Pickering, YO18 7RR
Saturday 12 February - Selby - South Entrance, DRAX Power Station, New Road, Selby, YO8 8PH
Sunday 12 February - Richmond - Round Howe Car Park, Reeth Road, Richmond, DL10 4TL
Sunday 12 February - Thirsk - Millgate Car Park, Marage Road, Thirsk, YO7 1PE
Sunday 12 February - Harrogate - West Park Car park, Tower Street, Harrogate, HG1 1BL