Integrated care systems becoming statutory bodies
The introduction of Humber and North Yorkshire Integrated Care System gives us a unique chance to feed people's views into the planning and running of services – especially the voices of those who are not being heard now.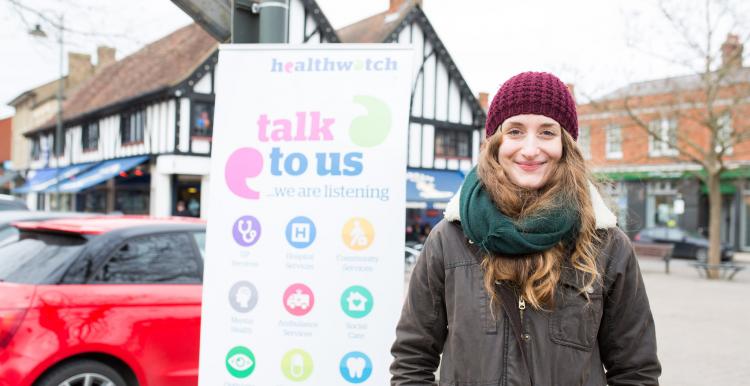 Here at Healthwatch North Yorkshire, we will work hard to ensure local people's views are represented in the new NHS structure. We are also committed to playing our part by championing equality and inclusion and helping services reach every bit of the community.  
When services listen and act on the experiences of patients and service users, it results in better care. We have a real chance if we can get the new system right by creating a true partnership between services and the public here in North Yorkshire.
The move to integrated care systems should herald a culture shift in the engagement of people and communities, so we can move beyond fragmented consultation when health and care services are legally required to, towards meaningful and proactive listening at all levels of decision-making.
This represents a real opportunity for local health and care leaders to create an equal partnership with our community to shape services that best meet the need of local people. However, it will take time and a shift in culture to ensure that the independent voice of patients is in the room when decisions are being made.
Meaningful listening takes time and takes financial investment, particularly if we want to reach all sections of our community and those whose voices have previously not been heard. Still, it really pays off for everyone in the long term.
About Healthwatch North Yorkshire
Healthwatch North Yorkshire is your local health and social care champion. From Selby to Scarborough and everywhere in between, we make sure NHS leaders and other decision makers hear your voice and use your feedback to improve care.
How we can help you
If you've recently visited your GP, or local hospital, or used any health and care services across North Yorkshire we want to hear from you. Whether you've had a good or bad experience, we can use your feedback to improve services for everyone and we have the power to make NHS leaders and other care providers listen to what you have to say. We're completely independent and impartial and anything you say is confidential. We also offer information and advice to help you to get the support you need. Our service is free, simple to use and can make a real difference to people in North Yorkshire and beyond.