Selby Family Fun Day 2021 Success
Healthwatch North Yorkshire was delighted to be part of Selby's 2021 Family Fun Day on 22 August.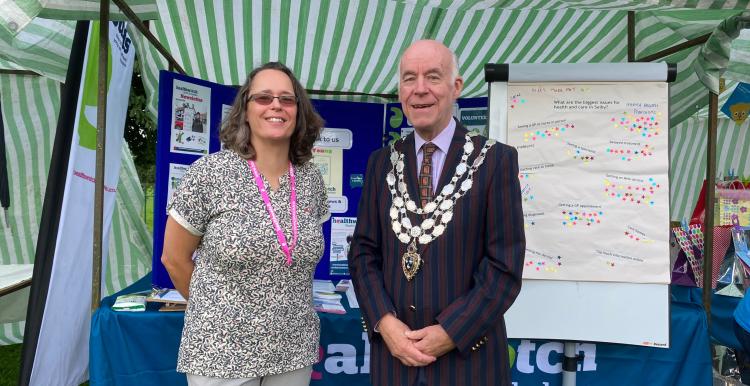 And what a great day it was. Hundreds of local families enjoyed the activities and 200 people of all ages came to tell us about the health and care issues facing them and their families.
'Biggest issues of health and care in Selby'
We asked people to rank the biggest issues for health and care in Selby. They had five stars each to indicate what most concerned them. Lots of people took the opportunity and talked to us about their frustrations in trying to find an NHS dentist, getting a face-to-face appointment with a GP, nurse, health visitor or physiotherapist. Getting support for mental health was a real concern and others shared experiences of trying to find an appropriate care home, especially for younger people.
The issue concerning most people was local mental health provision, followed closely by getting an NHS dentist, seeing a GP or nurse in person and getting a GP appointment. A few people were worried about too much now being done online and a number of people highlighted a need for improvements in special educational needs and substance use services.
'Impact of COVID-19'
We also talked to people about the impact Covid had had on their health. Almost everyone had felt some impact. Many had problems seeing the GP or dentist, others are still waiting for a diagnosis, appointments were cancelled or people put off appointments as they were nervous or didn't want to take up health professionals' time during the crisis. Almost everyone felt lonely or isolated during the lock downs and many felt their mental health got worse.  
A big thank you to everyone who talked to us, particularly the young people who completed our Young Healthwatch Survey. That is still open, so if you are 16-25 tell us how you would prefer to get connected with Healthwatch North Yorkshire.