Healthwatch North Yorkshire calls for greater public involvement to avoid further dental disaster
Healthwatch North Yorkshire is calling for people's voices to play a greater role in shaping the delivery of NHS dental services after receiving nearly 200 messages of concern from local people.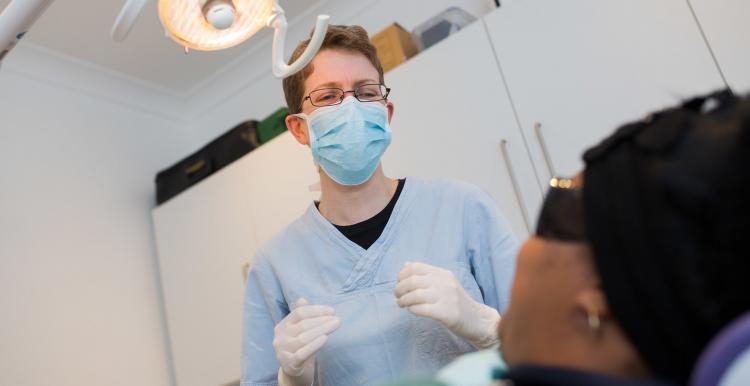 A new report, released today, shows that dentistry has become a major area of concern with more than 80% of contact with Healthwatch North Yorkshire sharing negative experiences and 70% from members of the public seeking help with finding an NHS dental practice. 
As well as public feedback, Healthwatch North Yorkshire contacted the county's dental practices. Of the 71 NHS practices, only two were accepting new adult patients for NHS appointments, and then only with significant restrictions on who was eligible. The report estimates that there is one GP practice for every 8,000 people in North Yorkshire, rising to nearly one for every 18,000 people in the districts of Selby and Richmondshire.  
Ashley Green, Chief Executive Officer at Healthwatch North Yorkshire, said: "Too many people are unable to access NHS dental services across the county and the situation is getting worse by the day. Too often we hear about lack of access, eye-watering waiting times, and concerns around children's oral health significantly impacting on people's health and their lives."  
"We continue to provide members of the public with the official advice from NHS dental commissioners; that emergency services are available to those who need it. But the feedback we hear is that's not the case and often people are spending their life savings on private treatment or are living in constant pain." 
If that wasn't bad enough, several North Yorkshire NHS dental practices have closed putting even more pressure on a broken system. Something needs to be done and very quickly if we are to avoid an imminent dental disaster.
The recommendations are supported by Healthwatch North Yorkshire: 
Current reforms of the way dentistry are commissioned and provided needs to be radical and more rapid.  

There needs to be greater availability of NHS dentistry, in terms of increased access and affordability for people living in North Yorkshire.  

Greater clarity in the information provided about NHS dentistry is needed, including improvements to NHS Choices website. 

Dental practices explore opportunities to support people's general health, providing advice on diet and lifestyle, and offer, where appropriate, signposting and referrals to other services. 
Healthwatch North Yorkshire is calling for more people share their views and experiences of health and social care, by visiting our website, calling Healthwatch North Yorkshire on 01904 552 687 or emailing admin@hwny.co.uk.